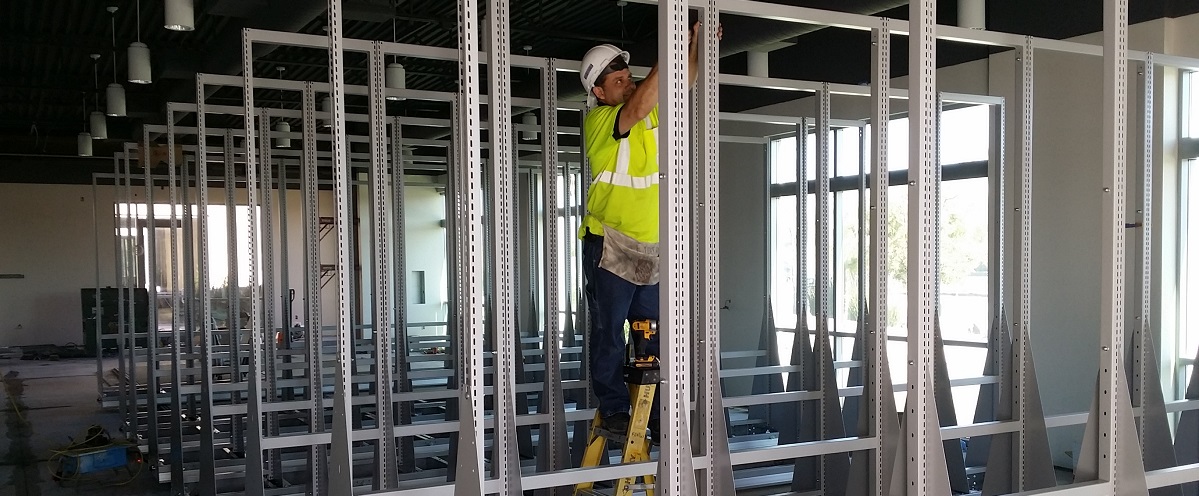 Many businesses and institutions including law firms, healthcare facilities, universities, schools, military bases, medical offices and more are applying the use of high-density mobile shelving systems to maximize the value of their physical space. Professional and effective installation of these systems designed to last for decades and enable the equipment to perform at the highest levels required a highly skilled installation team who are specialized in this specific niche trade. Key components to consider when selecting your installation services provider include the following:
Do they hold a current contractors license?


How many years of experience do they have installing mobile storage systems?

Are they factory trained and certified?

Are they committed to long-term customer service?
Experienced mobile shelving installers perform detailed site surveys before committing to an installation schedule or proposal. They check floor conditions, structural issues, potential impact to surrounding businesses and individuals, safety requirements, ADA considerations and more.
Talk to an Expert Now: (800) 810-3453
There are no products listed under this category.